Warning
: Use of undefined constant full - assumed 'full' (this will throw an Error in a future version of PHP) in
/nfs/c12/h04/mnt/224922/domains/burningpassion.com/html/wp-content/themes/Burning-Passion-V2/section-banner.php
on line
15
Flowlights
Flowlights are high tech durable LED lightsticks with 11 light modes. Each flowlight runs on 1 AAA (not included) at full brightness throughout battery life - does not dim. We recommended rechargeable batteries.
length=130mm | diameter=23mm | mass=37g w/battery
They are designed from the ground up for maximum performance, combining the latest technology andcomponents with high-impact plastics to create the ultimate LED glowstick. Great for glowsticking, partying, performance, martial arts, festivals, concerts, bicycling, camping, mood lighting, fashion accessory andurban ninja gear.
Different color schemes to choose from-
Air: Pure white
Earth: Green-yellow-orange
Fire: Orange-red-yellow
Freedom (RARE): Red-white-blue
Green: Three shades of green
Love (RARE): Pink-rose quartz-coral pink
Love Original (RARE): Pink-pink-white
Nebula: Purple-orange-blue
Sol: Gold-white-amber
Spectrum: Color changing
Spirit: Blue-purple-pink
Water: Blue-white-sea green
Each Flowlight sold individually.
All of these color schemes are now RARE. Flowtoys no longer carries them.
$20 per light.
Flowlights Instructions Part 1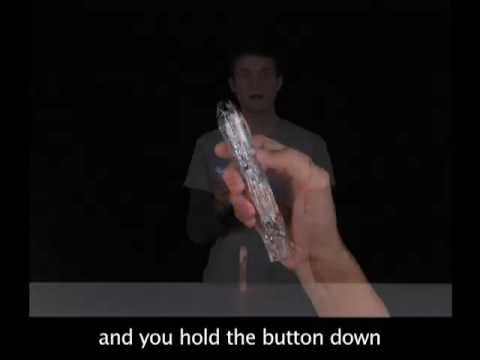 Updating...