Pod Poi
We are honored to present the next level in the evolution of poi – podpoi™. Years of engineering and development, consciously designed in every aspect, podpoi feature many modes and functions ranging from awesome poi trails to scientific strobing to gorgeous mood lighting. Each mode is adjustable either in color, speed, brightness or pattern. Micro-USB charge-port, all-night runtime and a variety of charging options make it a breeze to keep your poi running during festivals and travel. Made of silicone – the most non-toxic and environmentally-friendly plastic available – podpoi are super-cushy on impact and virtually indestructible.
Podpoi - an evolution of our commitment to spreading the beauty and joy of movement and light.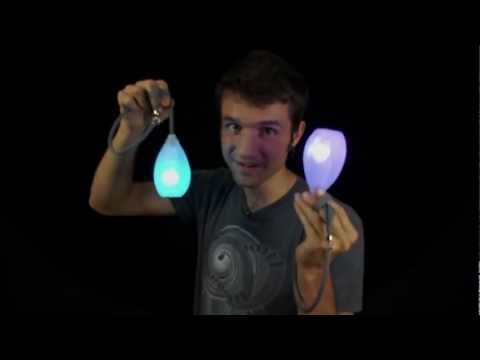 Features:
full color
many modes
infinitely adjustable
bright
lasts all night
usb rechargeable
non-toxic
conscious design
super durable
lifetime warranty
Sold as a pair. Includes usb cords to recharge.
Updating...