Staff Groove Basics
Staff dancing has evolved from its traditional roots, into one of the most exciting new forms of dance and exercise. In this DVD you'll learn a modern form of staff that combines yoga, martial arts and dance. Join siblings Hannah, Kamala, and Lester of Fire Groove as they empower, enlighten and change the lives of men, women and children everywhere through this exciting new form of movement! You will learn over 30 mesmerizing staff moves and combinations, each followed by an inspiring fire performance filmed on a tropical island, a beautiful desert, in lagoons, waterfalls, rivers, cliffs and on beaches.
Features:
· Over 30 moves and transitions explained with simple, yet detailed instruction
· Slow motion, close-ups, and automatic replays allow you to focus on specific movements and progress at your own pace
· Inspiring fire dance performance in beautiful, natural settings
· Yoga warm-up to clear the mind and bring balance and flexibility into the body
· Over 60 minutes of High Definition footage!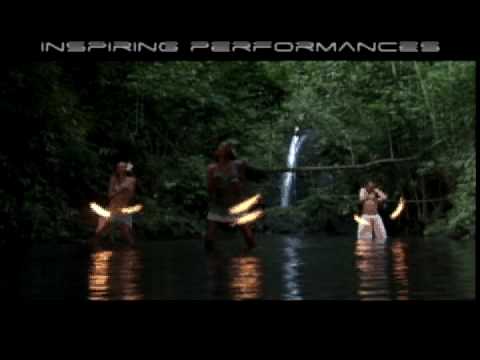 Updating...